We are a family business, so that's just how we're used to treating people ------ Family.

It's The Right Thing To Do.
Over 1 Million Happy Customers Served, 25 years serving our community. 
  We are a team of highly motivated professionals dedicated to providing automotive solutions for our  families, customers and our community. We're committed to providing growth opportunities for our associates and helping them succeed in their careers 
and in their lives. In the past 25 years we have handled over 1 million customer visits and we're constantly working to persevere with pride, respect, optimism and integrity to the highest levels of our industry-and beyond. Our friendly and knowledgeable staff are always ready and willing to assist you with any needs or concerns that you may have. We work very hard everyday to make your experience with us as simple and as easy as possible.

Headquarter Toyota is your 1-Stop Shop for all things Toyota in South Florida. With a new and used car inventory of hundreds of cars, trucks, and SUV's, we're confident we have the car you've been looking for.
Our service department is open 7 days a week for your convenience and offers the lowest prices in town.
Our Toyota Certified Body Shop works will all major insurance agencies and will return your car to like-new status, guaranteed. Need a rental while your car is in the shop? No worries - We have a Toyota Rent-a-Car office on site which can get you behind the wheel of the Toyota of your choice in minutes! We work with your insurance company for you and honor all insurance.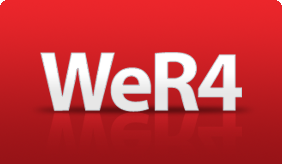 Whether selling our product, our company or ourselves, all associates are responsible for creating an exceptional customer experience.  You are always Headquarter Toyota! Inside and outside of the workplace, be a positive ambassador.  Make a professional first impression through your appearance, language and behavior.  Associates are given the

opportunity to learn and grow and are required to complete all assigned training applicable to their position. It is the duty of every associate to maintain a clean and safe work environment.  Supporting and achieving company goals are the responsibility of all associates.  Never lose a customer. Associates are empowered to handle customer problems with courteous and prompt resolutions.  Associates are expected to be involved in all aspects of our customer's needs. They also should engage customers and each other with smiles and eye contact.  Each associate is responsible for identifying areas for continuous improvement. Our success relies on teamwork, cooperation and engagement in an enjoyable work environment.

We are a team of highly motivated professionals.  We are dedicated to provide automotive solutions for our families, customers and community.  We are committed to provide growth opportunities for our associates.  We persevere with pride,respect, optimism and integrity to the highest levels of our industry.
 
 At Headquarter Toyota, there is nothing more important than providing the very best possible customer service. It's simple: we are here for our customers because we know without them, we would not have jobs!
I

n fact, the practice of offering excellent customer service at Headquarter Toyota is so paramount that we worked with The Ritz-Carlton Leadership Center to develop our own culture of service excellence. The training of our employees is based on the business practices of The Ritz-Carlton, an organization known for its legendary service, and we are proud to serve our customers with these very same ideals.
A Million Thanks for the opportunity to serve you!